Newsletter #7 – March 2019
Posted on

13th March 2019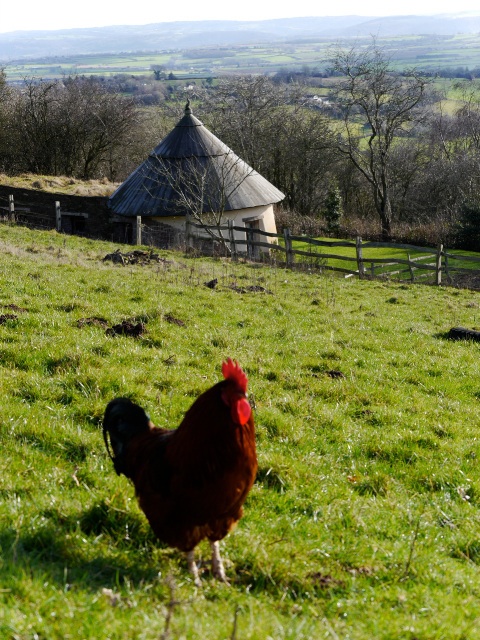 We have got over our difficulties with the GDPR regulations and are back on track with news from our 'life on the hill'. This is Patrick our faithful cockerel!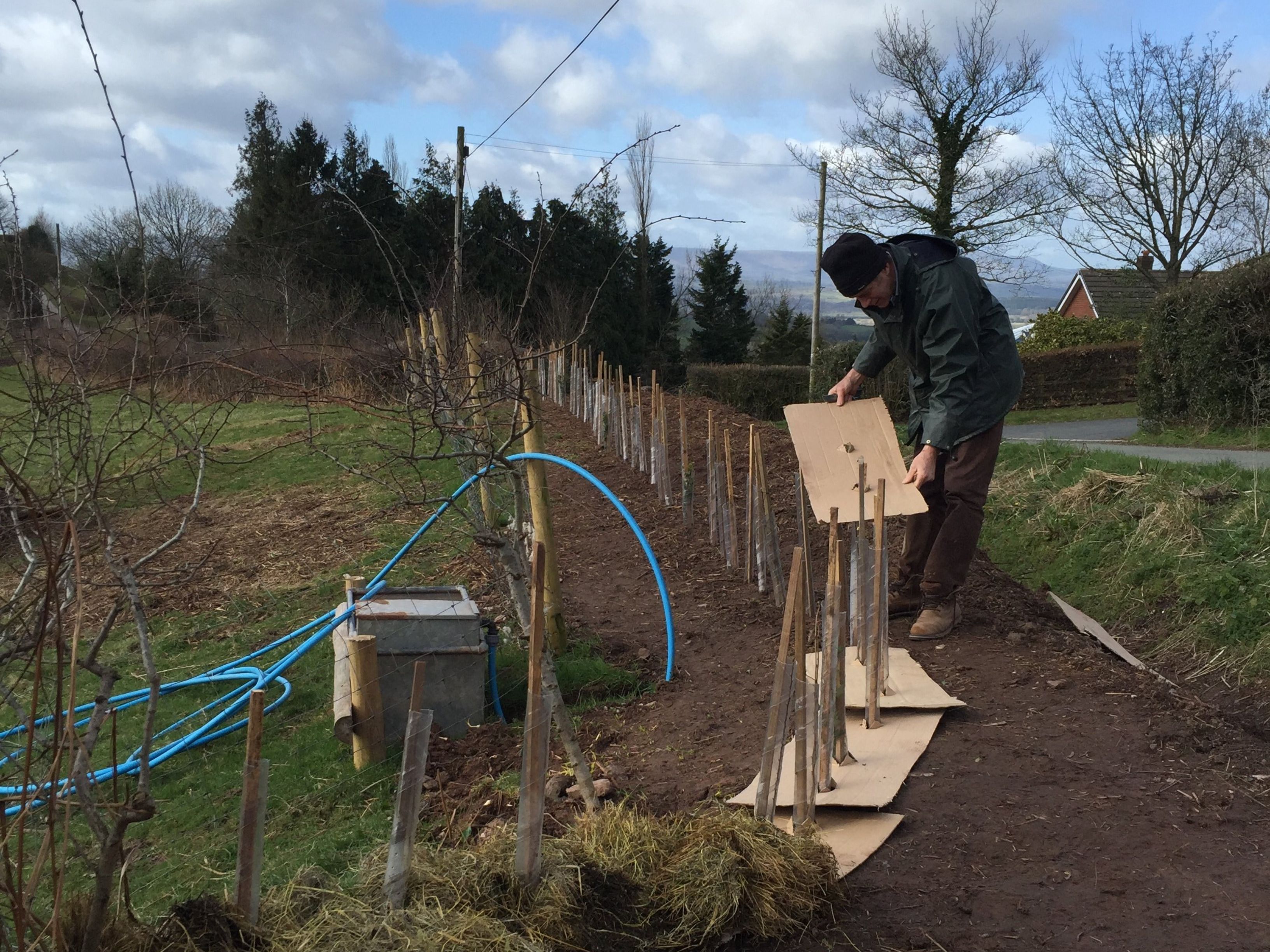 A current winter project is the planting of a stretch of new hedge. The hedge plants are a traditional mix of holly, blackthorn, hawthorn and hazel and have all been locally grown in Herefordshire. The little plant stakes we are using are off-cuts from the cedar roof boards on the Big House. The plant guards have been rescued from the back of the shed, left over from a previous planting job. These guards afford protection from wind and rabbits.
We are mulching the hedge line with cardboard, courtesy of friends who have recently moved house, and old haybales which are well past being eaten by the animals. An old hedge line which is rather gappy is having new plants inserted, blackthorn and holly, two plants that can grow and do well in the shade of an established hedge.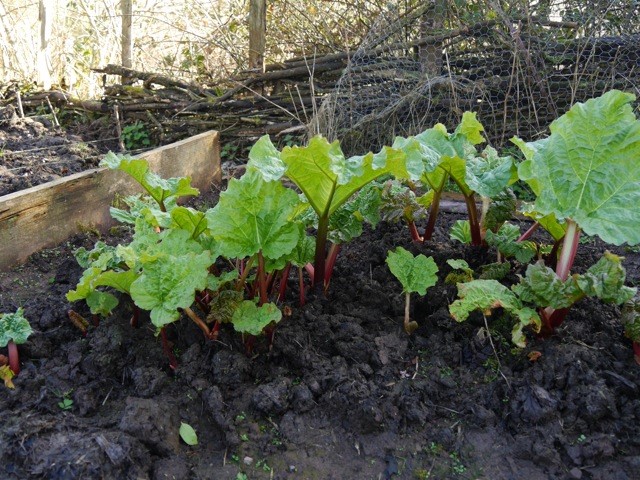 This is the time of year when we appreciate all the work put into making good compost throughout the year, using garden waste, goat bedding and horse muck collected daily from the fields. Wonderful stuff, it is liberally used in the flower borders and the veg garden.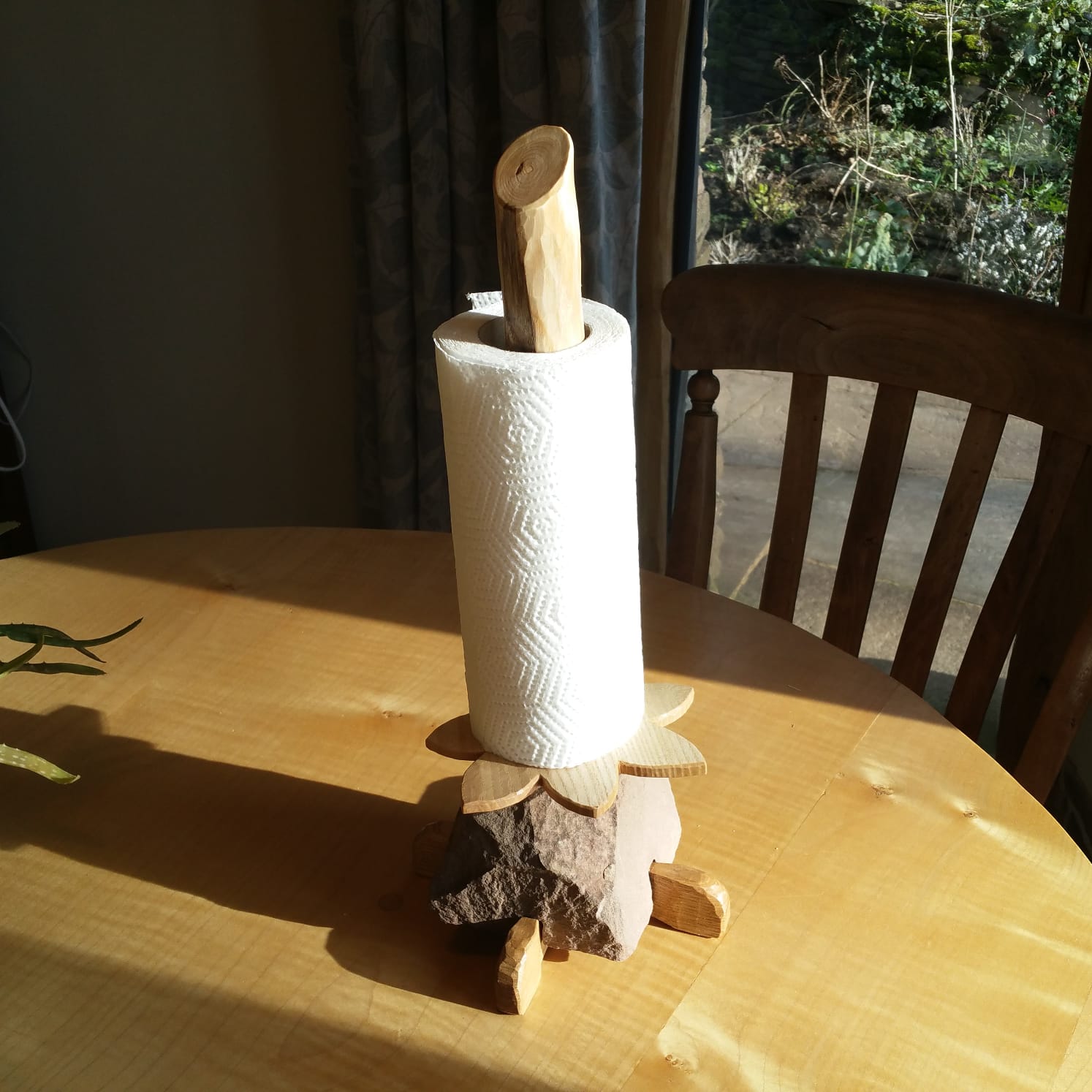 Ed has recently made this kitchen roll holder for the DugOut. A combination of ash from the hedge and a rock from the yard.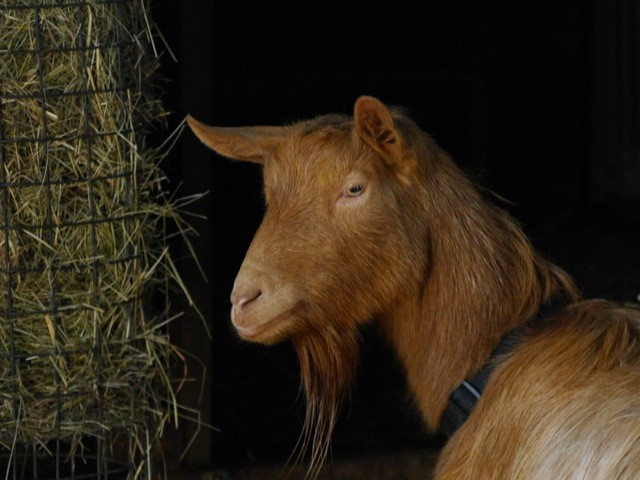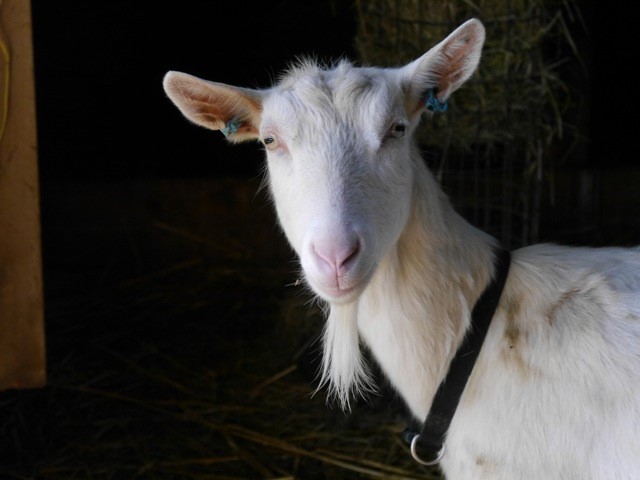 Two new goats have joined us on the hill this winter, Amerlie a golden guernsey and Lisa a saanan cross, giving lovely milk for the house.
Pictures below courtesy of Mark and Grainne on their second visit enjoying a snowy time whilst staying at the DugOut.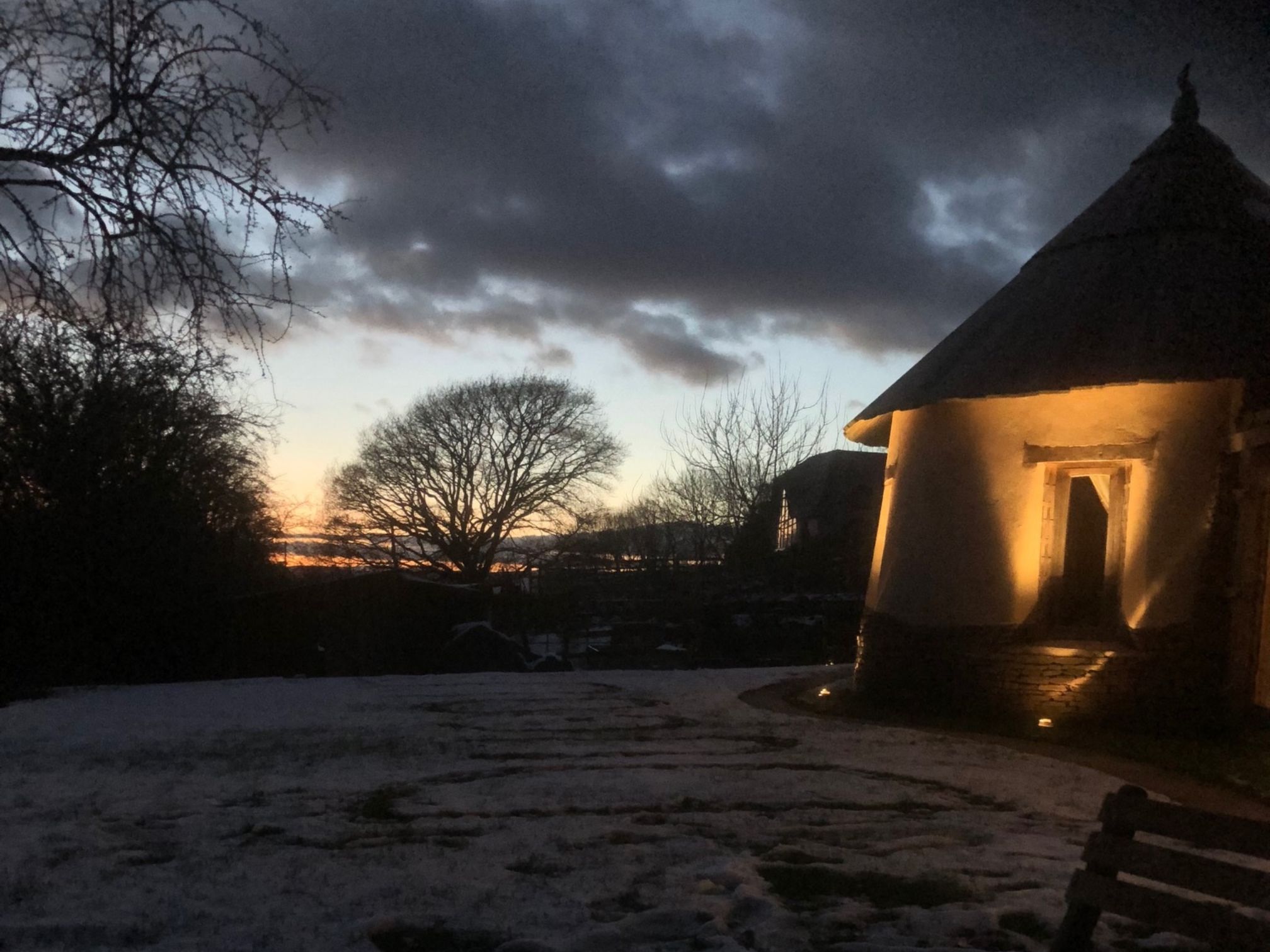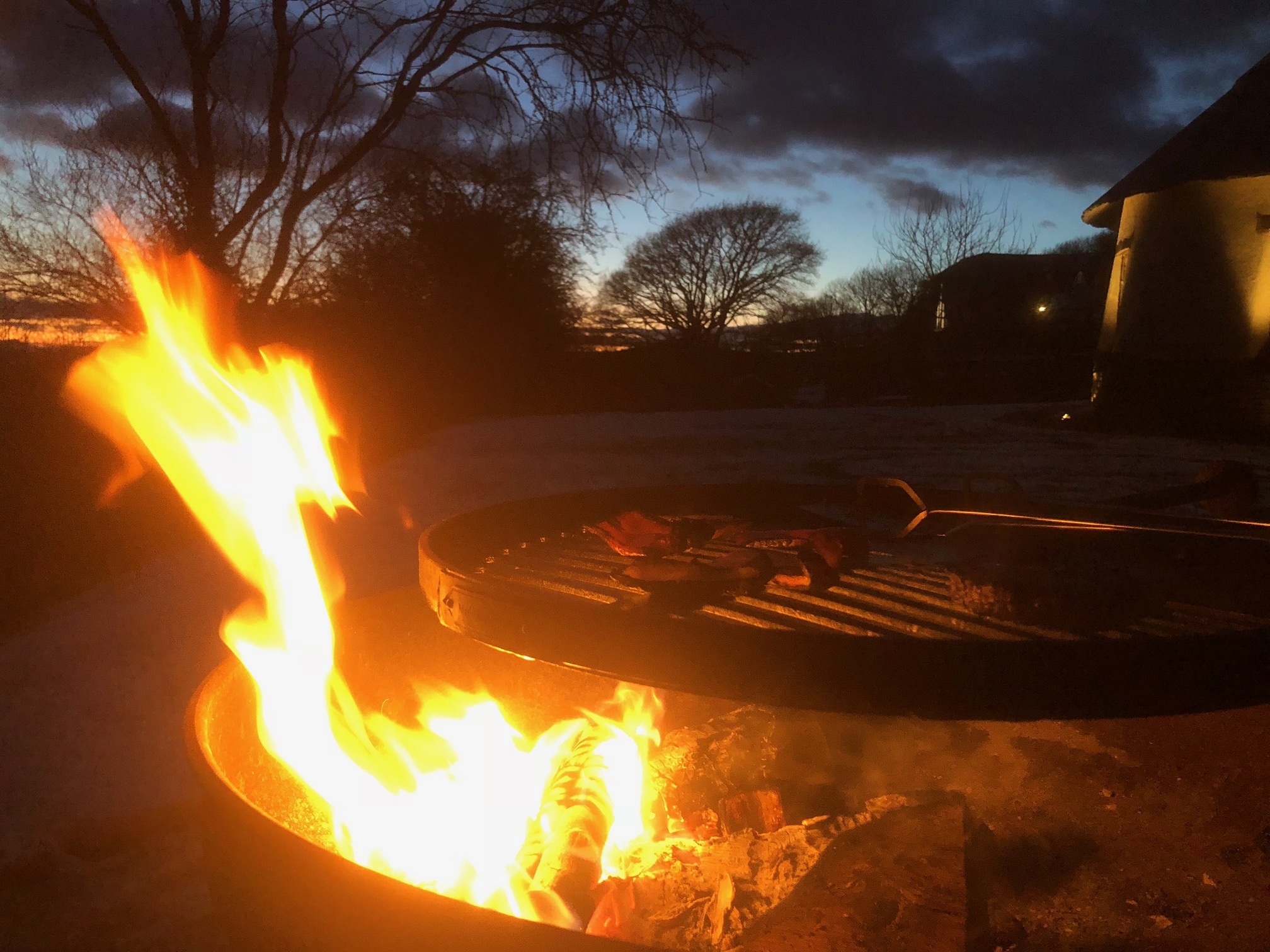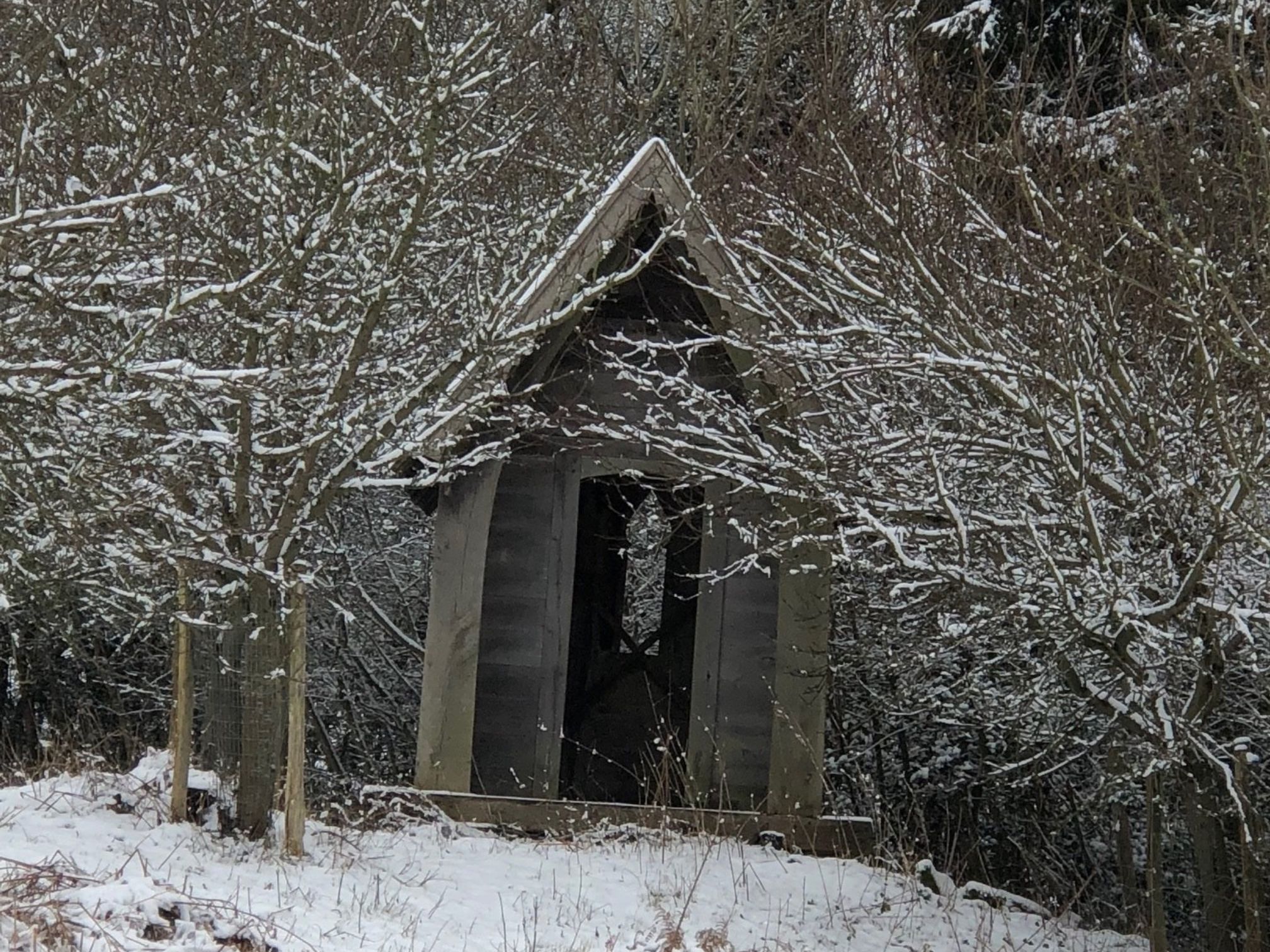 The DugOut has just completed its first year of being a special place for people to come to stay. We have met over a hundred lovely people, so interesting and interested. It has been an absolute pleasure to have visitors in the DugOut and we are looking forward to our second year.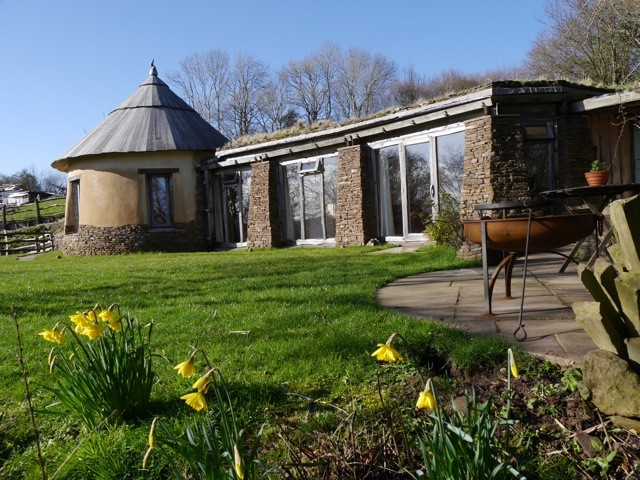 Best wishes as we move from winter into spring
Ed and Ro