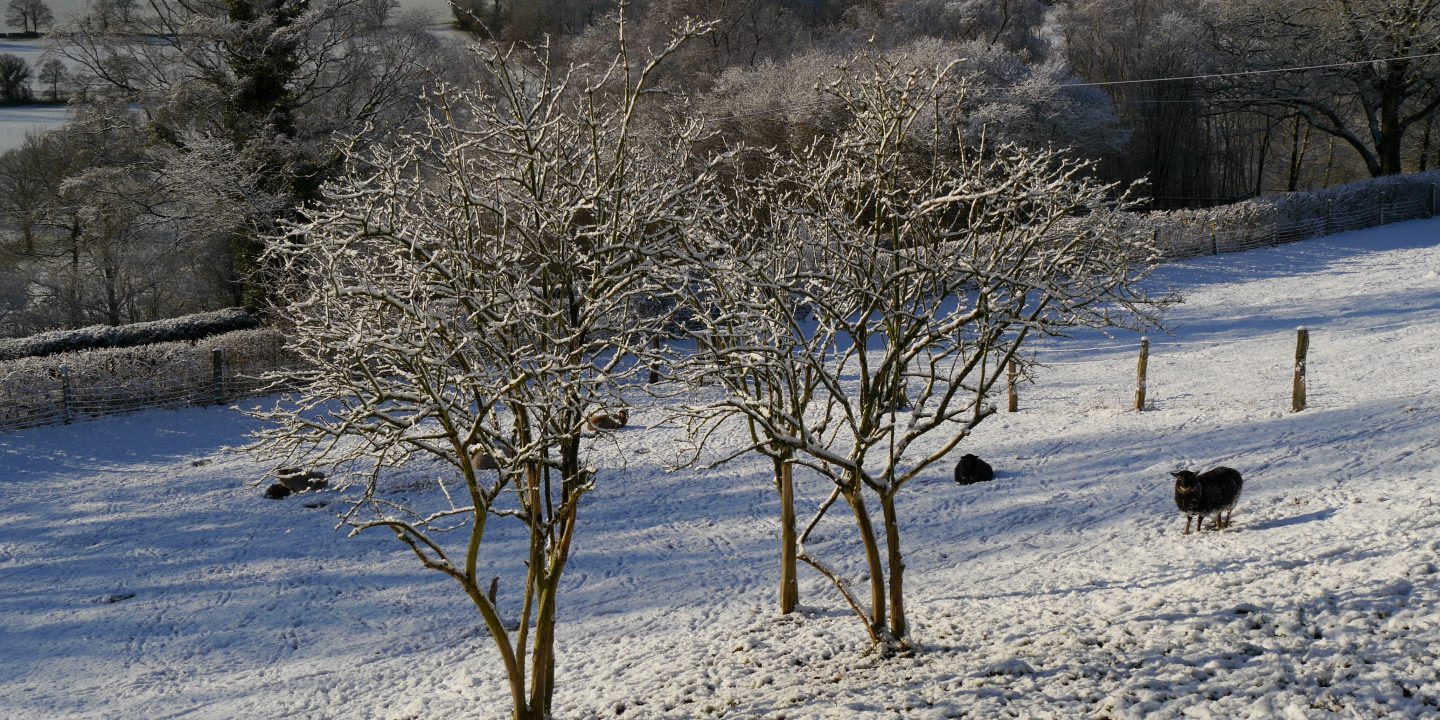 Food and Drink:
The Fountain Inn, Orcop Village. HR2 8EP. (1 mile)
01981 540444
Walk down the road to this local pub or cross the fields, pass through the sheep gate and take the Green Lane, still about a mile walk but more unusual and a lovely alternative route.
The Kilpeck Inn, Kilpeck HR2 9DN. (5 miles by road, 2 miles by footpath)
01981 570464
www.kilpeckinn.com
Be sure to give yourself time to look in at Kilpeck Church c.1140 famous for its Norman carvings
The Black Swan, Much Dewchurch. HR2 8DJ. (3 1/2 miles)
01981 540295
15th century village inn, possibly the oldest pub in Herefordshire.
The Tump Inn, Wormelow, HR2 8EJ. (3 miles)
01981 540909
The Garway Moon Inn, HR2 8RQ (7 miles)
01600 750270
www.garwaymooninn.co.uk
A traditional Free House Pub overlooking beautiful Garway common
The Bell at Skenfrith, HNP78UH. 01600 750235 (7 miles)
www.skenfrith.co.uk

The Old Stables Fish and Chips, Ewyas Harold, HR2 OEX. (7miles)
01981 240237
www.the-old-stables.business.site
The best fish and chips!
Baileys (7 miles)
01989 561931
www.baileyshome.com
Weekend tea room and a fun shop to browse
Things to do:
This beautiful area of Herefordshire is a delight for walking and cycling. There are numerous walks and cycle routes, local and further afield.
There are plenty of walking guides available in the DugOut with landmarks and photos on the guides to ensure that you find your way easily. Simply choose your walk and take the guide with you. If you want to wild swim, be sure to ask for directions to the river at Skenfrith.
There are many pictruresque market towns within easy driving distance of the DugOut: Hereford (10 miles), Ross (15 miles), Monmouth (10 miles), Abergavenny (18 miles), Hay-on-Wye (25 miles) and Leominster (24 miles). Whether you want to see historical churches and artifacts, like the Mappa Mundi and the Chain Library in Hereford Cathedral, or whether you prefer to poke around in antique shops in Leominster, or maybe you want to explore the art galleries and book shops in Hay-on-Wye. There is a host of things to do to suit all tastes.
We are spoilt with Food, Art and Music Festivals in this area;
Abergavenny Writing Festival 19 -21st April 2018
www.abergavennywritingfestival.com
Hay-on-Wye has the world renowned annual Book Festival 24th May – 3rd June 2018
www.hayfestival.com
Ledbury Poetry Festival 29th June – 8th July 2018
www.poetry-festival.co.uk
Monmouth Jazz & Blues Festival 27th July – 4th August 2018
www.monmouthfestival.co.uk
Brecon Jazz Festival 10th – 12th August 2018
www.jazzfestival2018.com/brecon-jazzfestival
Green Man Music Festival, near Brecon, 16th-19th August 2018
www.greenman.net
Bromyard Folk Festival 6th – 9th September 2018
www.bromyardfolkfestival.co.uk
Abergavenny Food Festival is held in September and also holds a Christmas market in December each year. www.abergavennyfoodfestival.com