Grand Designs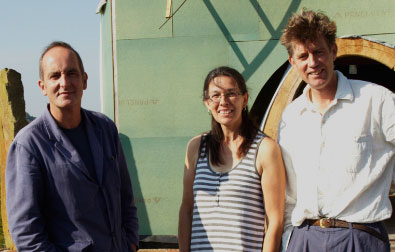 "We consume experiences these days as fast and as greedily as we consume goods. So it is a marvellous thing to discover and share the slow life that Ed and Rowena have fashioned for themselves over decades. A life of contemplation and pleasure in the everyday timeless activities of the farmstead; of satisfaction in the well-made thing crafted from what is available; of connection to the quiet and forgotten rhythms that the land, natural beauty, the seasons and the weather engender.
Thanks to Ed and Rowena's generosity we can all learn to meditate through doing something, to slow right down and savour some of the essential, often elusive, qualities of life.
What Ed and Rowena offer is rare and authentic."
Kevin McCloud – Grand Designs
Channel 4 'Grand Designs' has followed our journey over the years as 'Herefordshire House'. This has captured not simply the building of a house, rather the journey of us as a family building our home.