Welcome to life on the hill
We invite you to come and experience a little of our way of life on the hill, slow right down and savour the essential qualities of life. Stay in the DugOut, our luxurious handmade earth-house. Try your hand at working cleft timber with Ed or spend time with Rowena and the animals.

Maybe you found us because of our two Channel 4 Grand Designs programmes.  We had a great time making these with Kevin and his crew.  To read what Kevin McCloud has to say about the experience CLICK HERE
.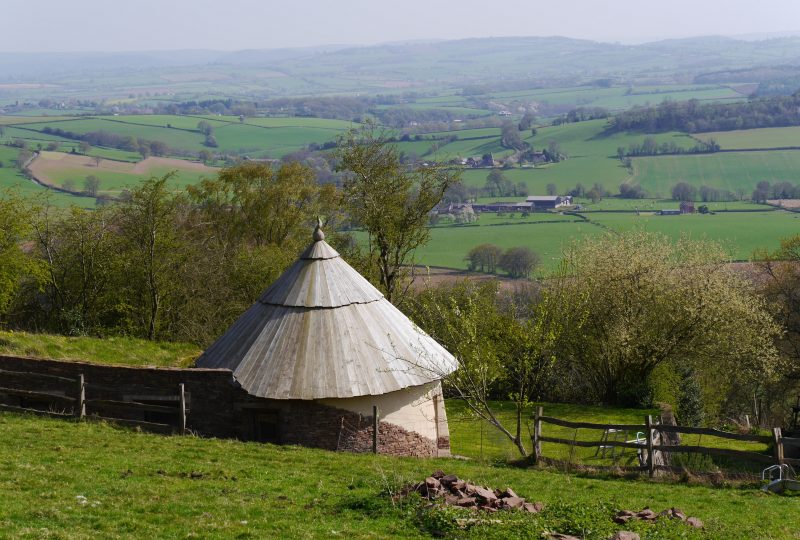 The DugOut
The DugOut is a turf-roofed, handcrafted earthhouse in a secluded spot next to our woodland. Like the Big House, the DugOut has sensational views…