Newsletter #2 – Christmas 2017
Posted on

13th December 2017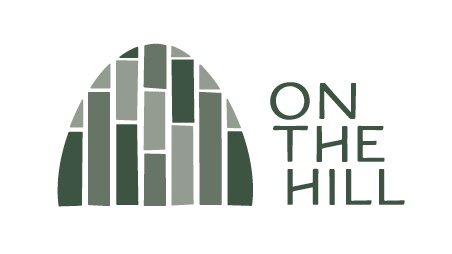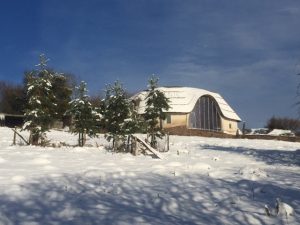 December 2017 and lots of snow! Reminding us what our winters can bring. Difficult to get around but absolutely stunning and beautiful. Everything is covered in a foot of snow, including the grass, so we must carry bundles of hay to the animals in their fields. We also need to carry buckets of water out to the fields because the water pipes and troughs are frozen. This is hard work but it is all happening in an utterly magical virgin landscape so it's not all bad!
Website address
We have decided to change our primary website address to www.handmadehouse.org.uk which is an old favourite and reflects more accurately how we are finding we are connecting with people. We are in a transition period with this, so look out for the new address.
Bookings
Should you be thinking of coming to stay with us this coming year, bookings for the DugOut taken before the end of this weekend. (Dec 31st) remain at the special reduced price.
---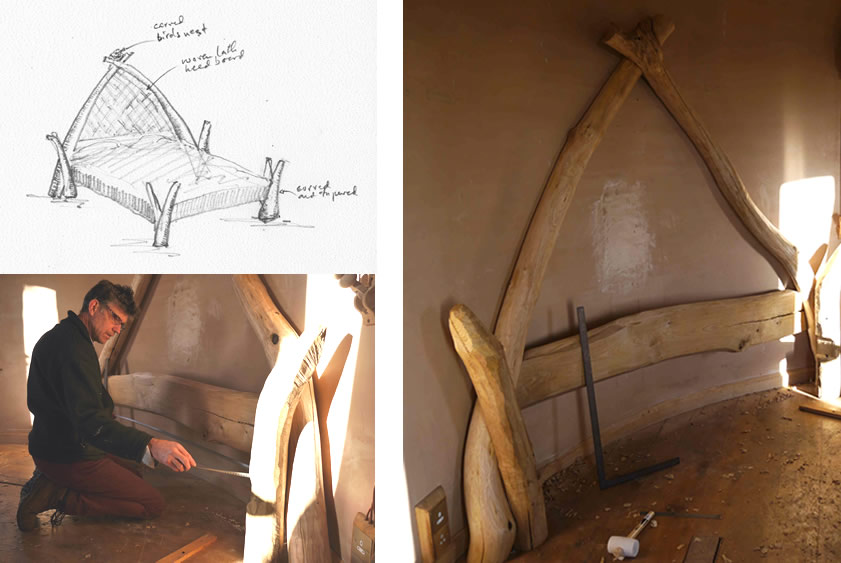 ---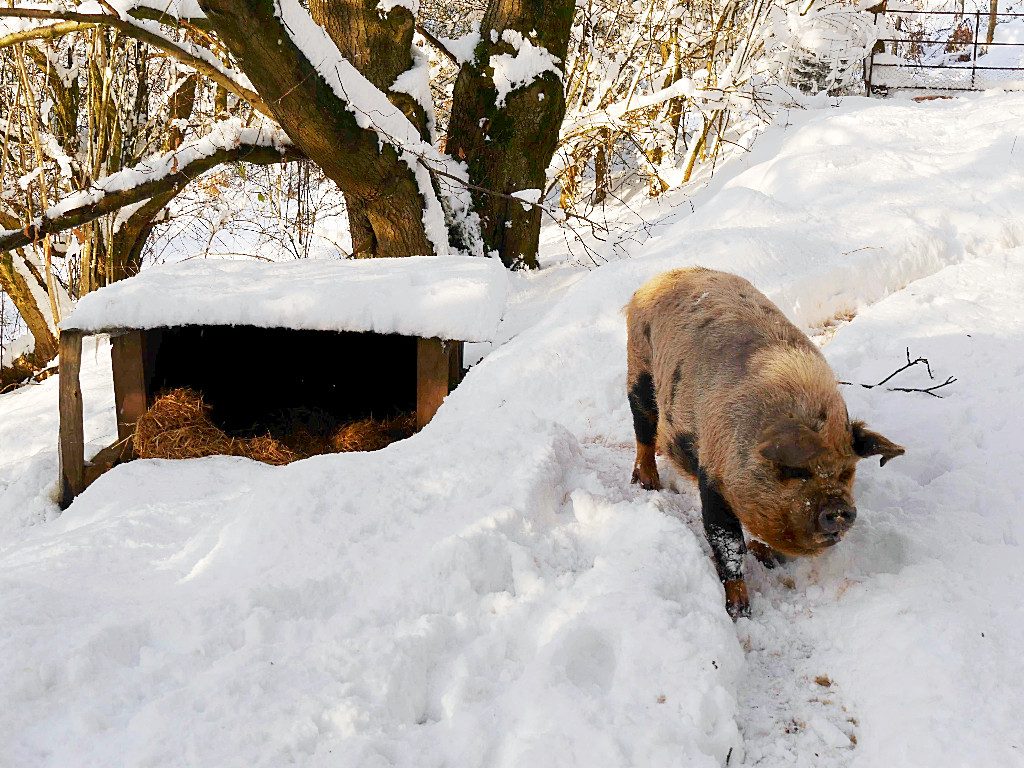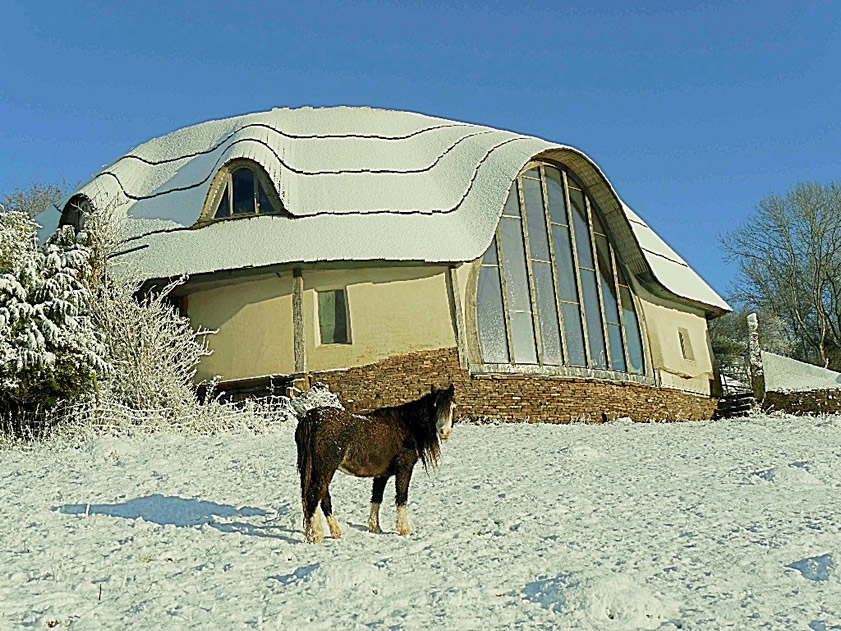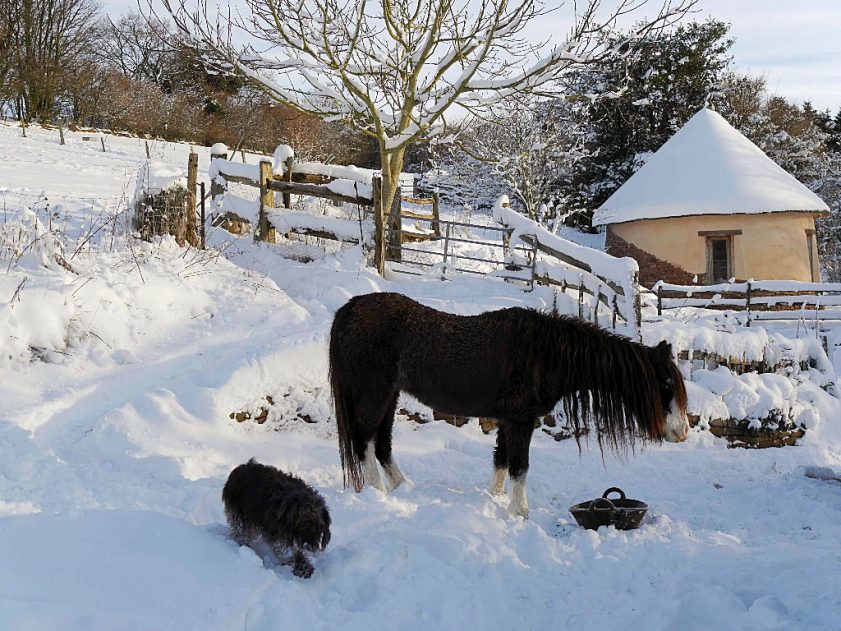 More untouched perfection plus our trail of untidy footprints.(Also something else with much smaller feet – Piglet? Or maybe just Holly the cat).
Happy New Year
from Ed & Rowena