Life On The Hill newsletter #10, winter 2021
Posted on

21st December 2021
Hello from Life On The Hill!
Chicken news… lots of new chooks hatched this year from three broody hens. We also have a new pair of Vorwerk – sparky, pretty birds, quite rare, look them up!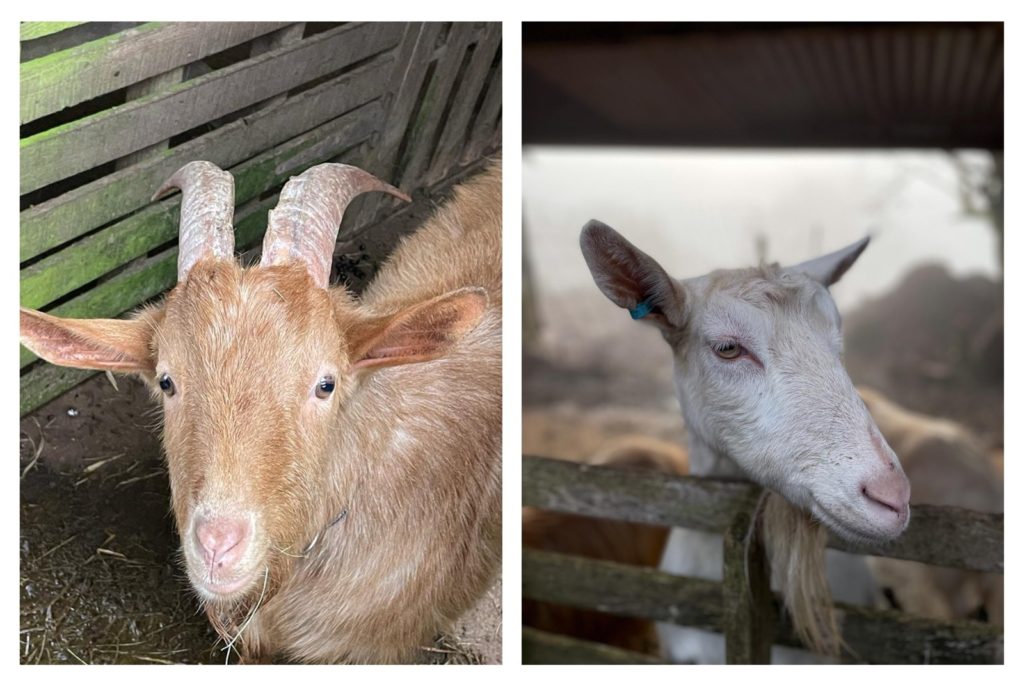 This little fellow is Humphrey, a Golden Guernsey billy goat. He's young and enthusiastic, so baby kids due in May! The white goat is Lisa, one of our nannies and a bountiful milker.
Close to the goat shed Ed is renovating Rowena's animal feed shed. This new roof area will allow us to extend our photovoltaics. We've decided we need electricity independence.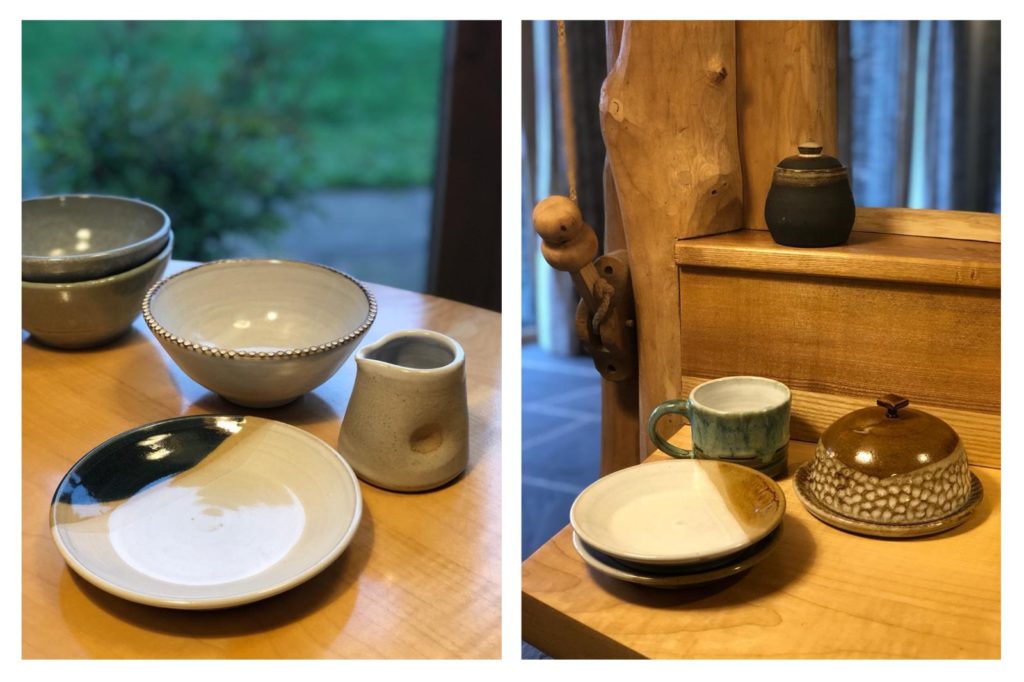 Marnie has a new pottery studio and is busy making. Her pottery is for sale in the Tump Shop here on the hill. Marnie's Instagram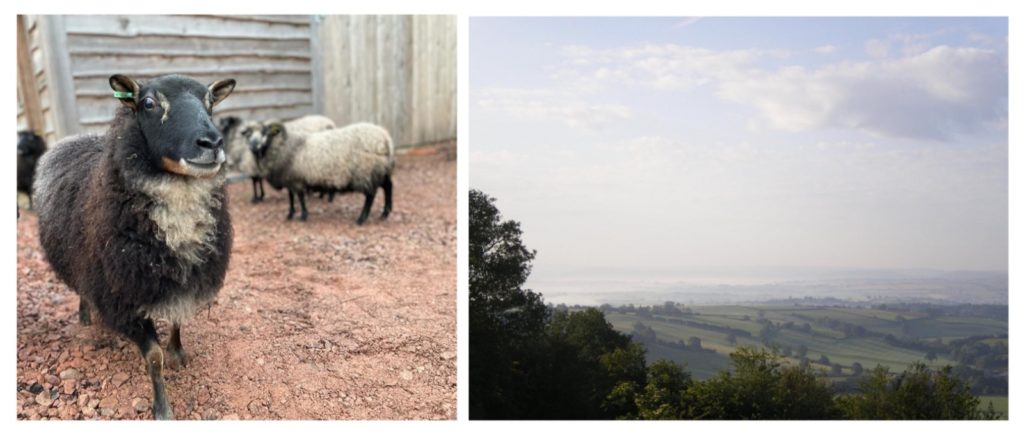 The Shetland sheep are pregnant, with lambs due in late February/March. Fraser the ram has been with the girls since the autumn and is a great addition to the flock (Fraser is the one with the curly horns in the background).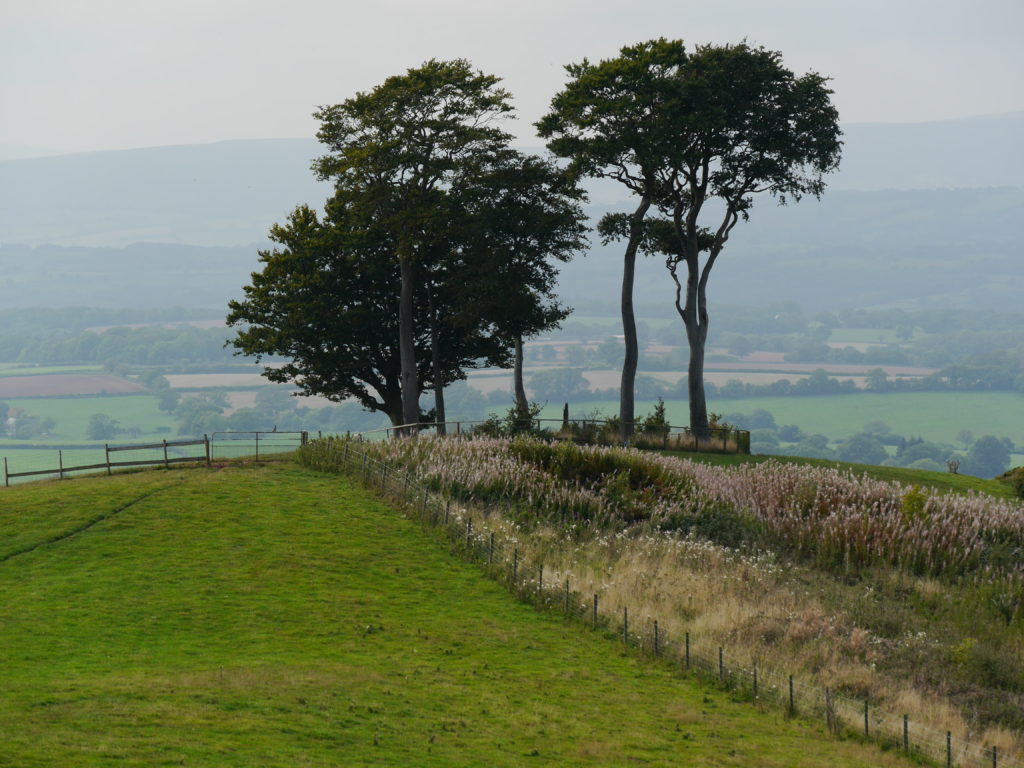 If you would like to come and stay at the DugOut sometime in the near future we are donating £25 for each stay to the DEC Afghan appeal via the British Red Cross.
The DugOut is very cosy in the winter! If you would like to visit, view more details on our website and email info@lifeonthehill.co.uk
In these uncertain Covid times, if you need to postpone or cancel for any reason, we have a 100% refund policy right up to the day of your stay.
Happy winter days.
Best wishes,
Ed and Rowena