Woodwork & Smallholding Workshops
The woodworking session and the smallholding session each cost £50. This price is the same whether for one or two people. When booking a stay at the DugOut, please express your interest in signing up for a session by writing in the message box.
As we always get in touch a few weeks before your stay, this is another time you can express interest in signing up for a session. Payment will be taken on the day of the session. We can be flexible on both the day and the timings of these sessions, within the period of your stay.
Woodwork
This two-hour craft workshop is an introduction to the woodworking techniques and practices used by Ed to shape many of the things that you will see around you when you come to stay. The tools you'll be using will predominantly be the froe, for splitting the round wood timber and the draw knife and in-shave for cleaning and shaping. Working wood in this way is fun to do and extremely rewarding.
The workshop can be tailored to suit absolute novices through to experienced woodworkers. One or both of our guests are welcome to join in on this course.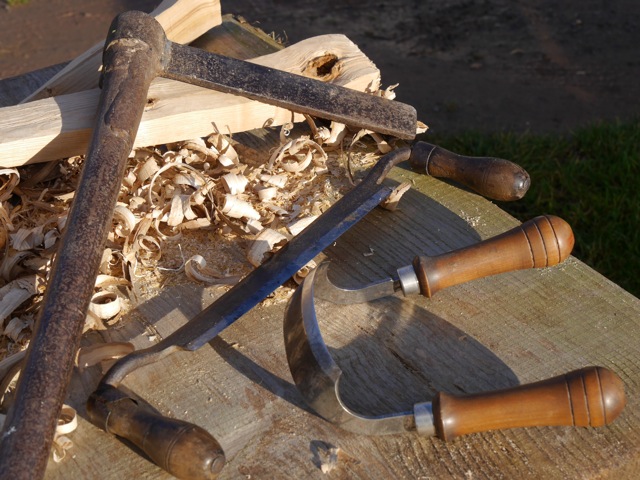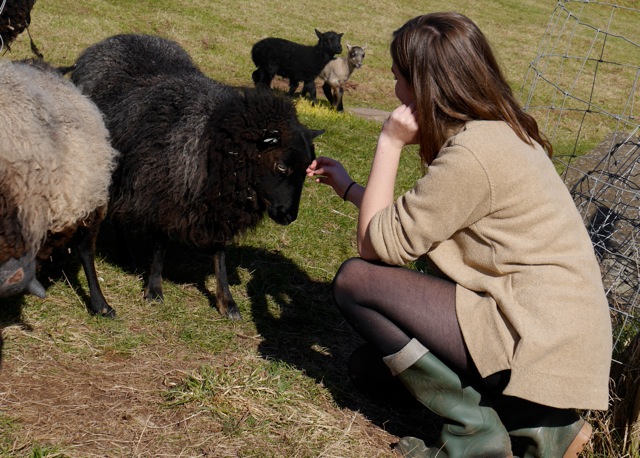 Smallholding
The two-hour session led by Rowena will give an overview of how and why things are done on our smallholding.
The two hours can be tailored to suit. It might be that you would like to walk around all the animals, learn about them and how they are looked after.
You might want your session to be all about the care and management of Shetland sheep or simply helping to tend part of the garden.
Maybe you have a dream to groom Looby, the pony and to then go for a walk down the lane with her. We can make the course into whatever suits you. One or both of our guests are welcome to join in on this course.